---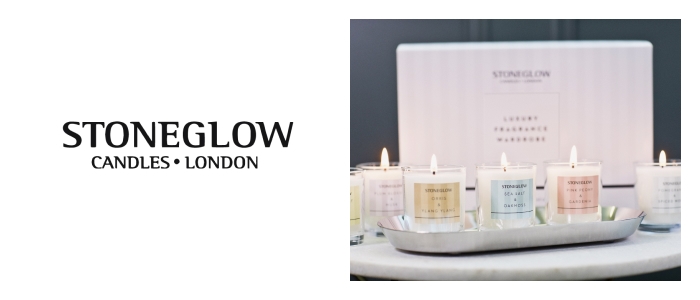 beautiful scents
handmade candles
Stoneglow has 25 years of experience designing and creating handmade candles. Their team of candle makers are all experts in their fields who share a love for scented candles
beautiful scents
handmade candles
Stoneglow has 25 years of experience designing and creating handmade candles. Their team of candle makers are all experts in their fields who share a love for scented candles. Each candle is hand finished, and rigidly checked.
The finest materials are sourced, and they use their own secret blend of wax to ensure a clean and steady burn. Not only do Stoneglow make these glorious candles, but they also have home fragrance sets which make the ideal gifts for all occasions; Glasswells offer some of the most beautifully crafted reed diffusers, mist diffusers and oil diffusers, which are great for creating ambience, so you can find the perfect way of bringing a heavenly scent into your home, in your own way.
Explore the range today and be amazed at the choices available. Whether you desire a citrus, zesty scent, a soft floral fragrance or even a woody aura, we have it all here, under one roof at Glasswells. Make sure to like and follow our Facebook page for more inspiration as well as our latest news, products and offers.
---