---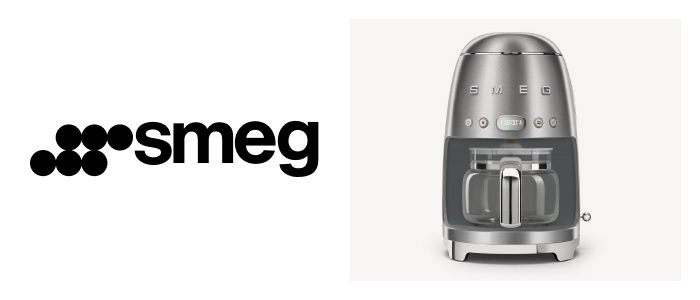 high-quality
kitchen appliances
Smeg has been one of the top kitchen appliance creators since the 1940s and their basic, yet quirky, retro designs have remained iconic throughout the decades. Italian design is characterised by originality, as well as the height of quality
high-quality
kitchen appliances
Smeg has been one of the top kitchen appliance creators since the 1940s and their basic, yet quirky, retro designs have remained iconic throughout the decades. Italian design is characterised by originality, as well as the height of quality. The company remains as committed to bringing everyday objects to life as they were in the very beginning, with creativity and elegance defining all of its products, accompanied by unbeatable ergonomics and operation.
Full of retro chic, these appliances have an eye-catching look, yet have been designed to meet the needs of modern living, with the key qualities of durability, usability and safety in mind. Having gone through stringent testing before finding its way to your kitchen, you can be sure your new appliance will be an investment in years of memorable cooking.
Here at Glasswells, we're pleased to stock a range of kitchen appliances at a fantastic value. You can choose from a huge range of matching Smeg products, including kettles, toasters, hand and standing mixers, blenders and much more. Such a varied range enables you to bring retro sophistication to every stage of your cooking experience, with an ease of use and excellence in performance you'll love. At Glasswells, you'll find the perfect addition for years of happy cooking!
Discover the full range of Smeg all available in striking and iconic colours, online and in store. Make sure to like and follow our Facebook page for our latest news, products and offers.
---