A true classic look, redefined with a modern finish. Rushbrooke is classy, elegant and stylish; it's a perfect addition to any bedroom. Self-assembly required.
Light Grey, Dark Grey, Natural and Pink available
Headboard included
Stylish buttoned headboard
Flat base with 6cm gap
Mattress not included
Single, Double, King and Super King available
Dimensions: Single W101cm x L216cm x H123cm, Double W150cm x L216cm x H123cm, King W165cm x L225cm x H123cm, Super King W195cm x L225cm x H123cm
Please note that all screens vary in colour reproduction and whilst every effort has been made to show the colour as accurately as possible it is for guidance only.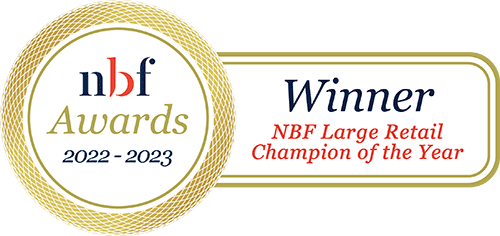 Bed Type
Bed Frames

Colour
Pink

Size
Double 135cm, King 150cm, Single 90cm, Superking 180cm

Dimensions
(W)180cm x (D)200cm
(W)90cm x (D)190cm
(W)150cm x (H)123cm x (D)216cm
(W)165cm x (H)123cm x (D)225cm
Small Item Delivery
Standard size parcels weighing less than 25kg cost £4.99 for delivery to most mainland UK destinations (excluding northern Scotland).
Furniture & Larger Items
Delivery of furniture and larger items is carried out by Glasswells or one of its trusted suppliers and items will be put into your room of choice. Prices range from £35 to £250 depending on your location and delivery cost will be calculated at checkout – click here for more information.
Delivery of Multiple Items
We will deliver all your items together once they are in stock. If you need items that are in stock before your whole order is complete, additional delivery charges will apply. Please contact us for details.
Returns
If you notify us in writing of your wish to return an item within 14 working days of receiving it, we'll refund you for both the purchase price and the original delivery charge; however, you are responsible for the cost of returning the item back to us. Items should be returned in their original packaging and in a fully resaleable condition.
You are unable to return any special order/custom made furniture items.
If the item is faulty - You must notify us in writing and return the item within 30 days. The item must be returned for a full refund to be given.
Delivery & Returns Policy
For full information on delivery and returns: Please refer to our Delivery and Returns Policy
Furniture Recycling through your Local Authority
Most furniture can be recycled at your local Recycling Centre - some may charge for this service so it is best to check in advance.
Many local authorities provide a collection service for bulky items such as furniture, beds and mattress. You can check their website for details on how to book a collection and any associated charges.
Furniture Recyling through Clearabee
As a Glasswells customer, we can offer you a £20 discount* off your furniture disposal with our partner, Clearabee Furniture Recycling, with prices starting at a discounted rate of £49.99.
Clearabee help find new homes for your pre-loved items and give your furniture and mattresses a second life.
When you're replacing furniture, knowing what to do with the old one can be tricky. With Clearabee Furniture Recycling, you can book a collection on a day that suits you, freeing up more space to take delivery of your beautiful new furniture from Glasswells.
Find out more here: glasswells.co.uk/clearabee-furniture-recycling
people who bought this
Also bought